Back again with another styled wedding photography concept. This shoot features the actress Emma Jane Martin playing the much put upon Olive Rudge from the 1970s  'On the Buses' series. Here EJ is modelling a glamorous red, white and blue Best of British look with a nod towards the Golden Jubilee and the London Olympics, as it is 2012!
The shoot could not be possible without the kind use of the Big Red
[thank you John & Dawn] – a cosy pizza restaurant in Deptford, South London – that is an actual bus! Ideal for small and initimate wedding receptions, The Big Red can easily accommodate 50 seated on the bus and 120 for canapes and drinks in the wider outdoor space.
The fantastic 4 tier London themed wedding cake is by No Cakes R Better, and venue decoration and styling is provided by events planner Jacqueline Mars  – she also played the bus driver – what a good sport!
Oh yes, the fabulous Union Jack dress is by the House of Hannigan!
Make up was provided by the talented Safiyah at Frooti Beauty – go check out her make up blog!
P.S. If you ever want to have your wedding reception on a bus – call me!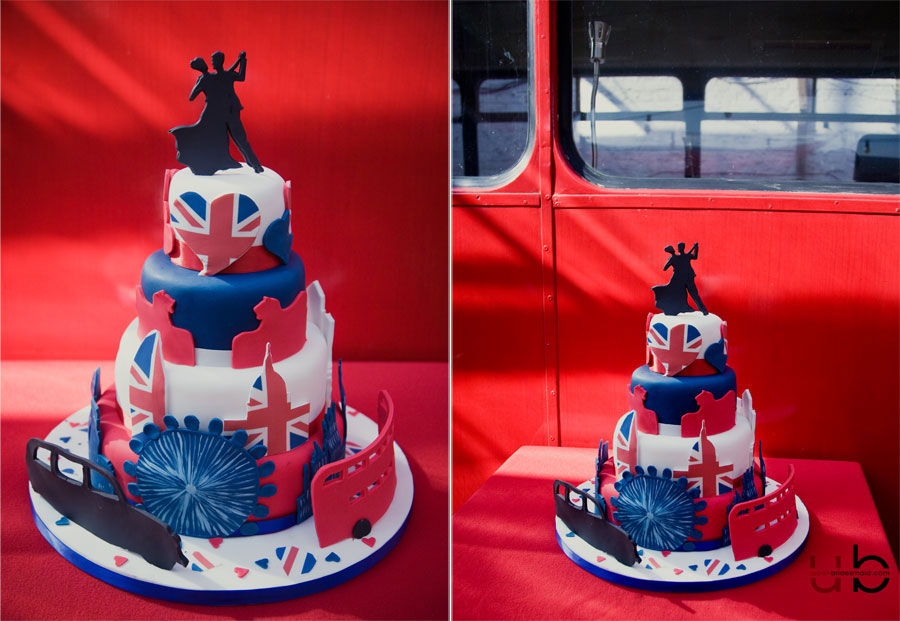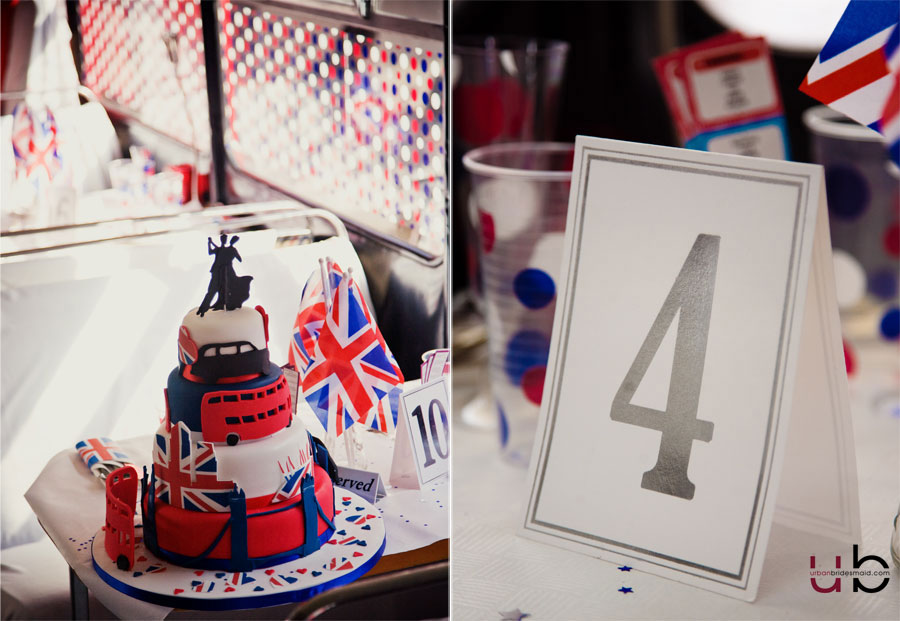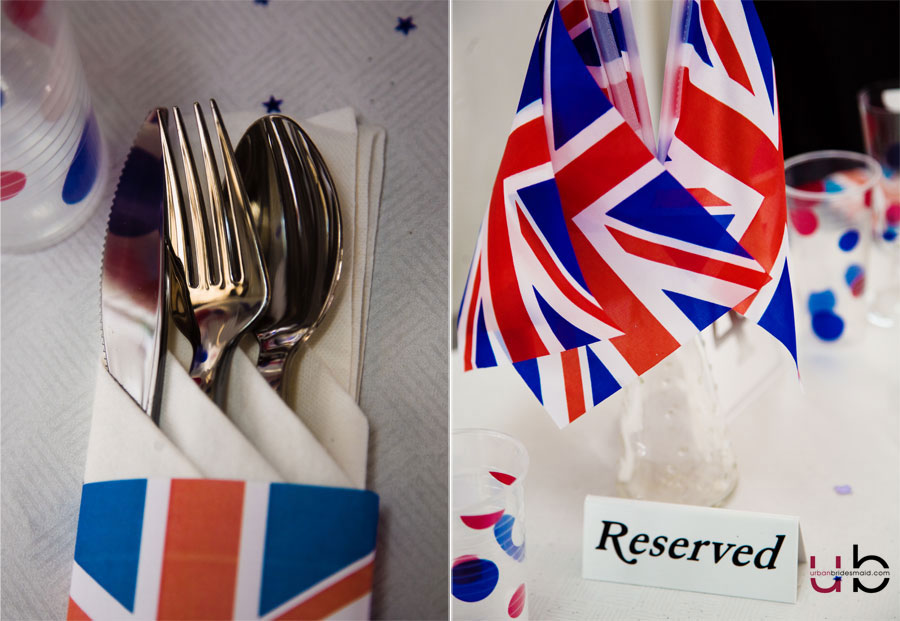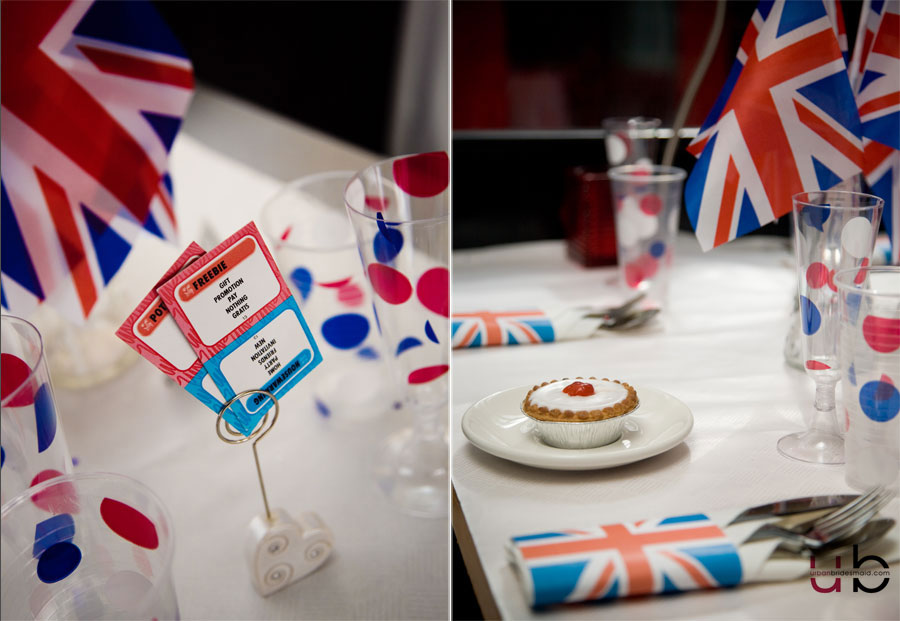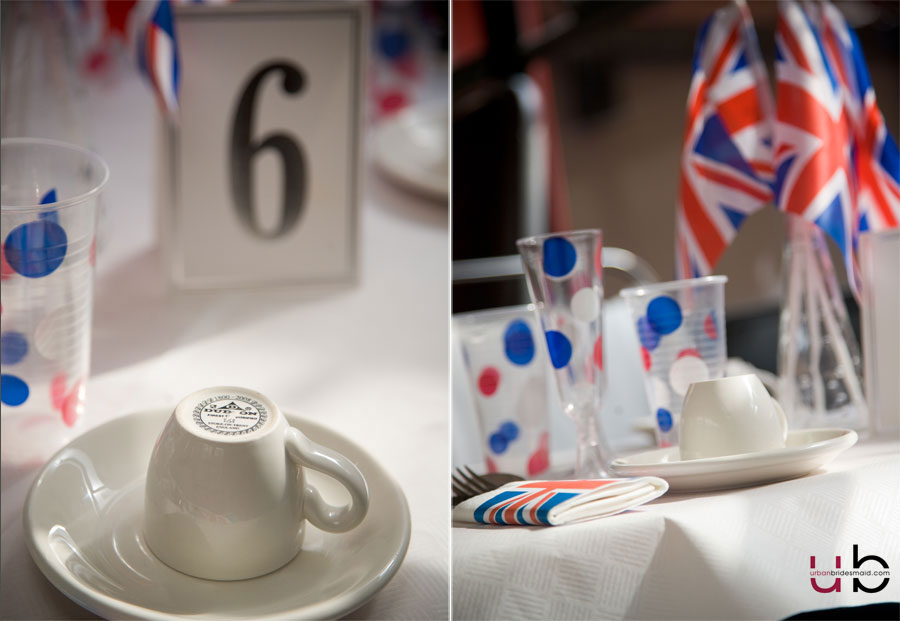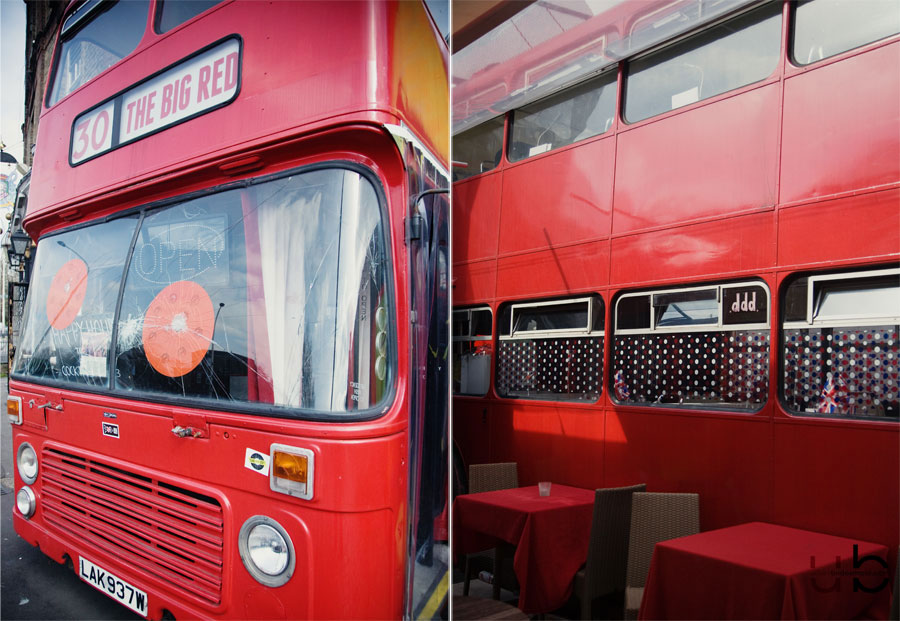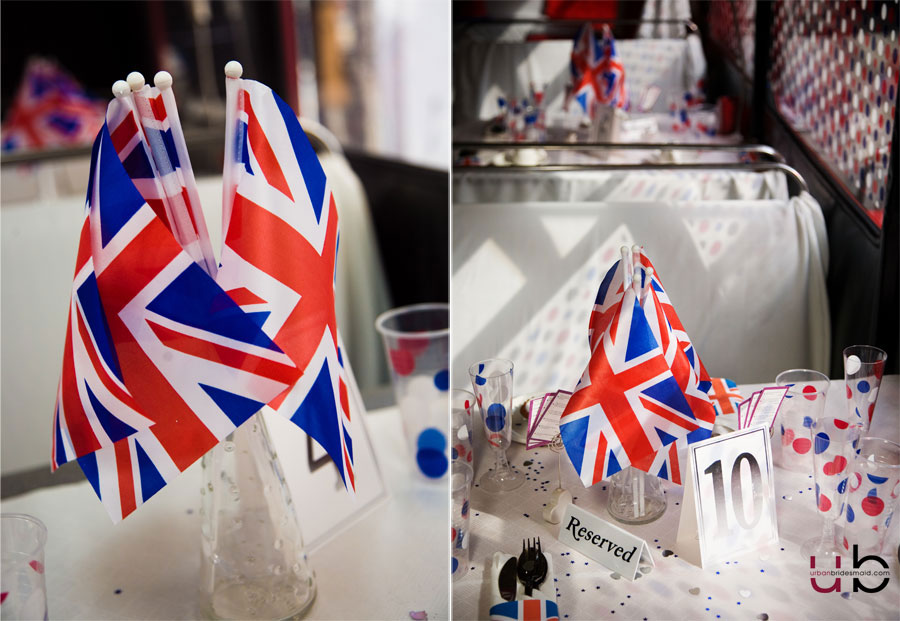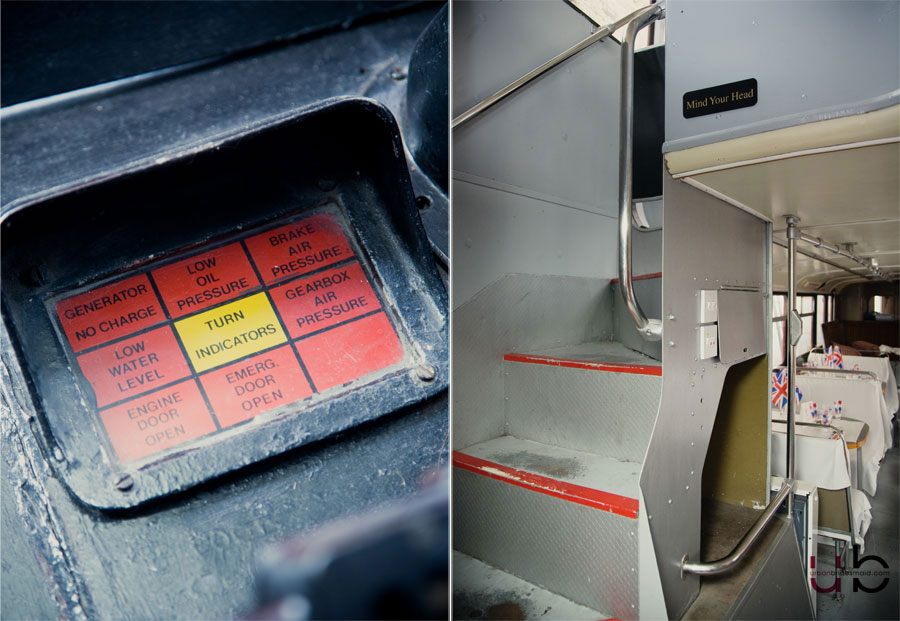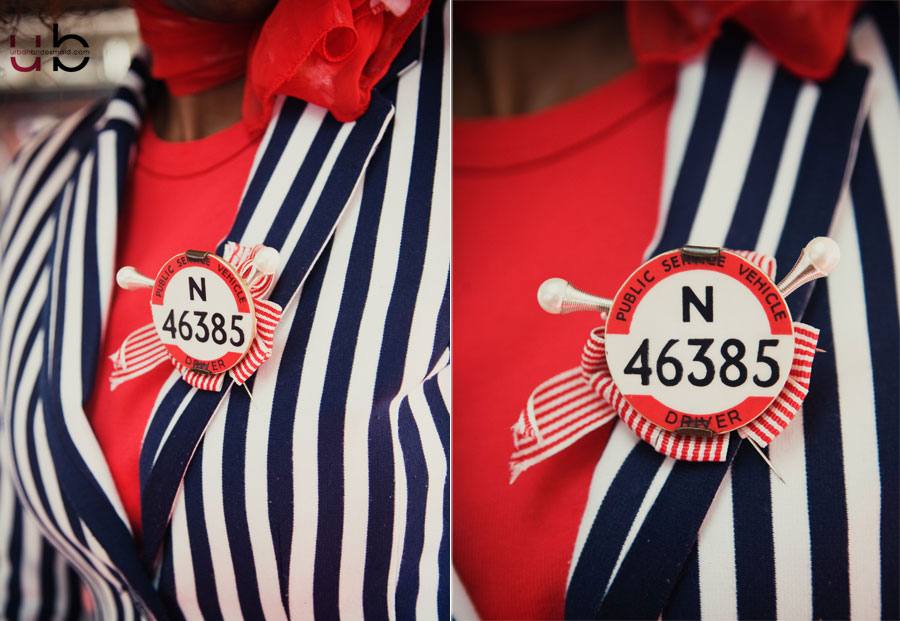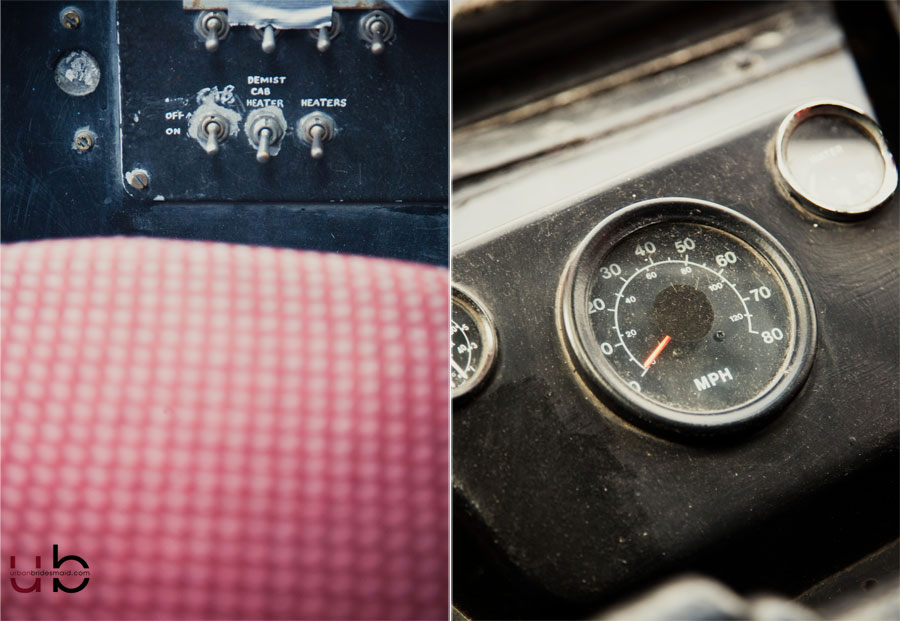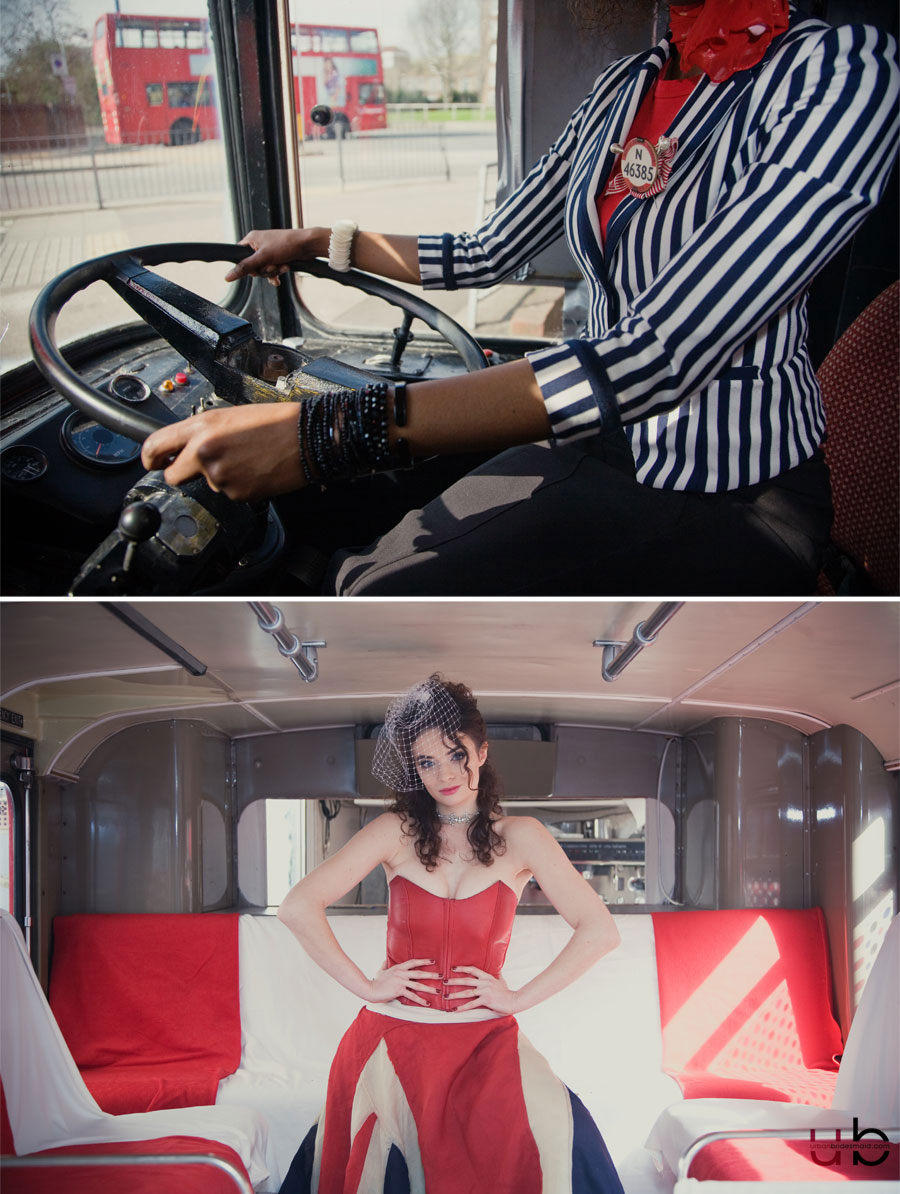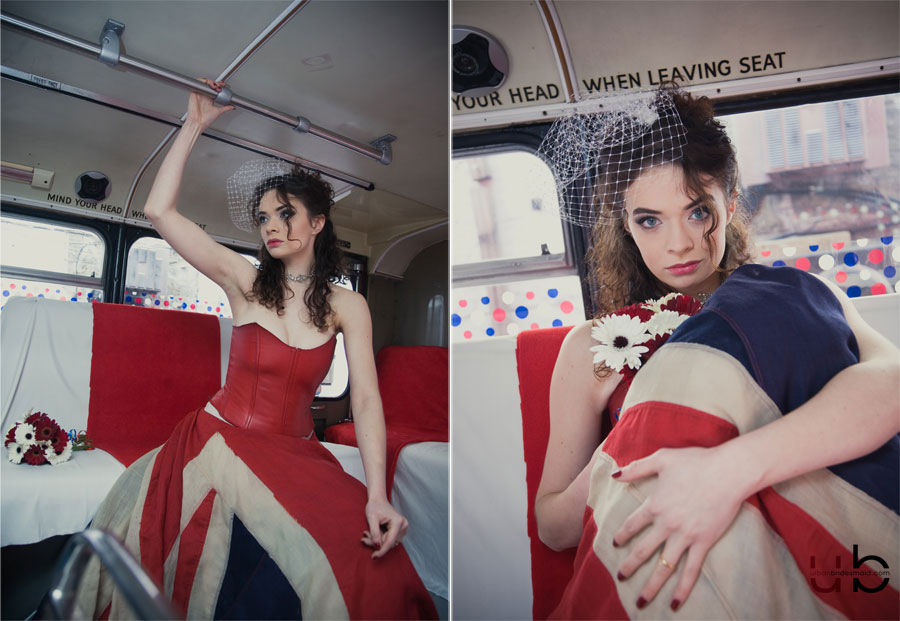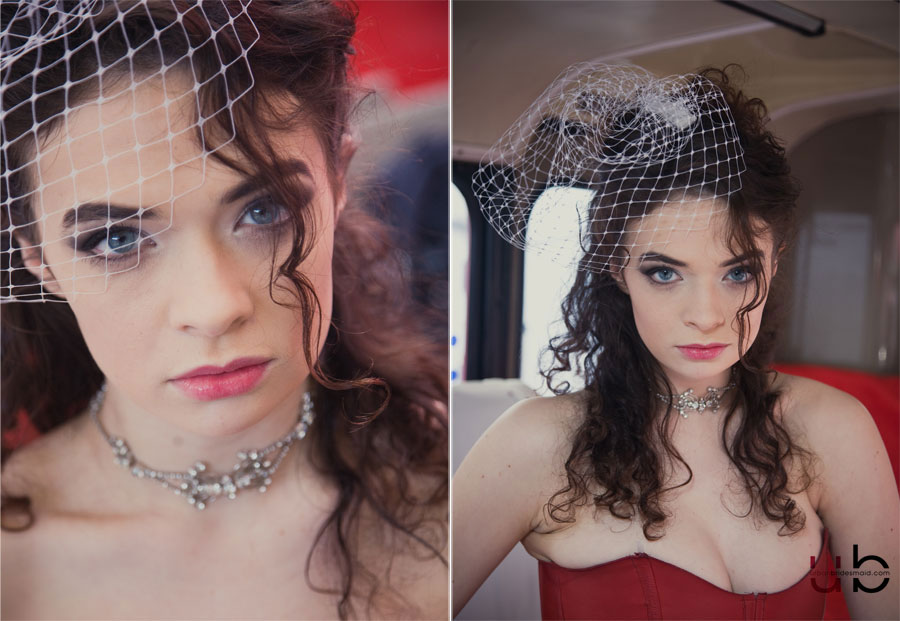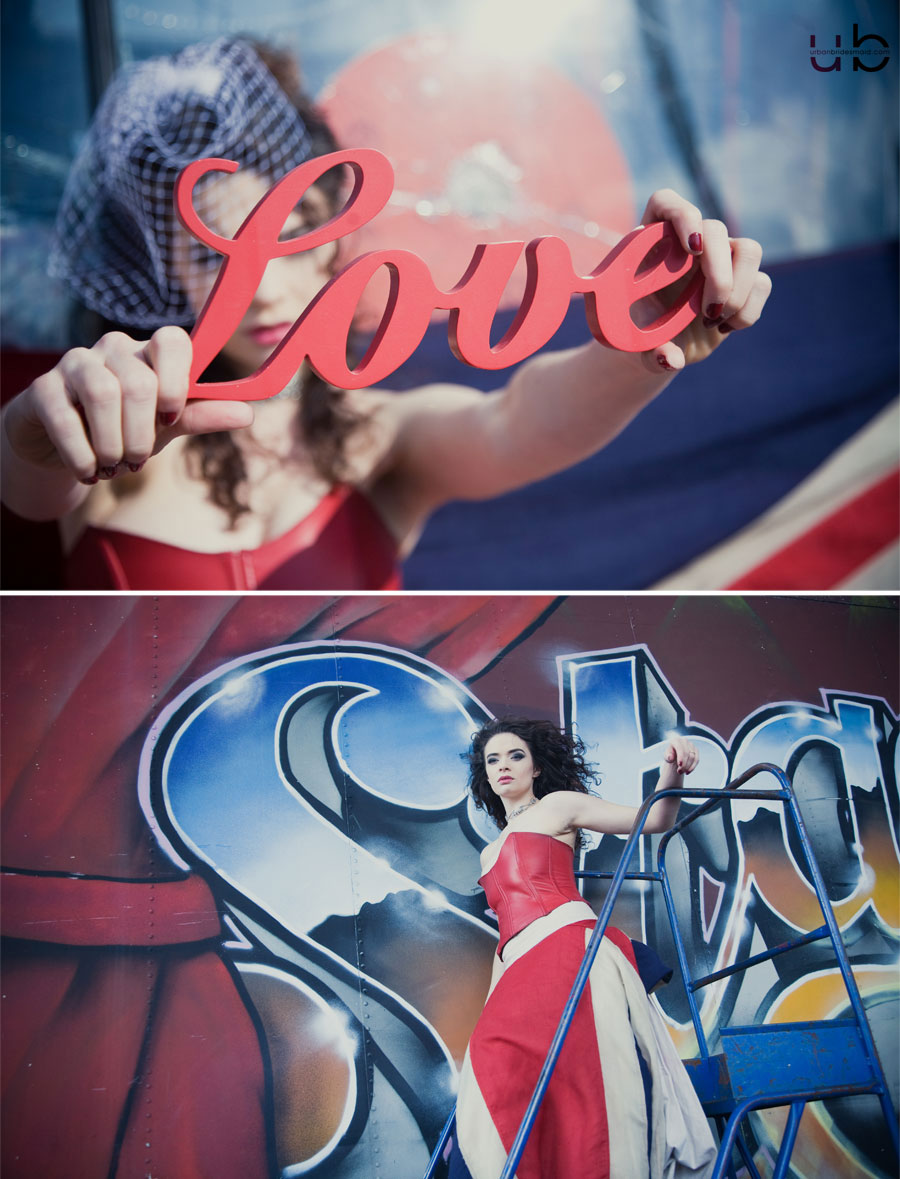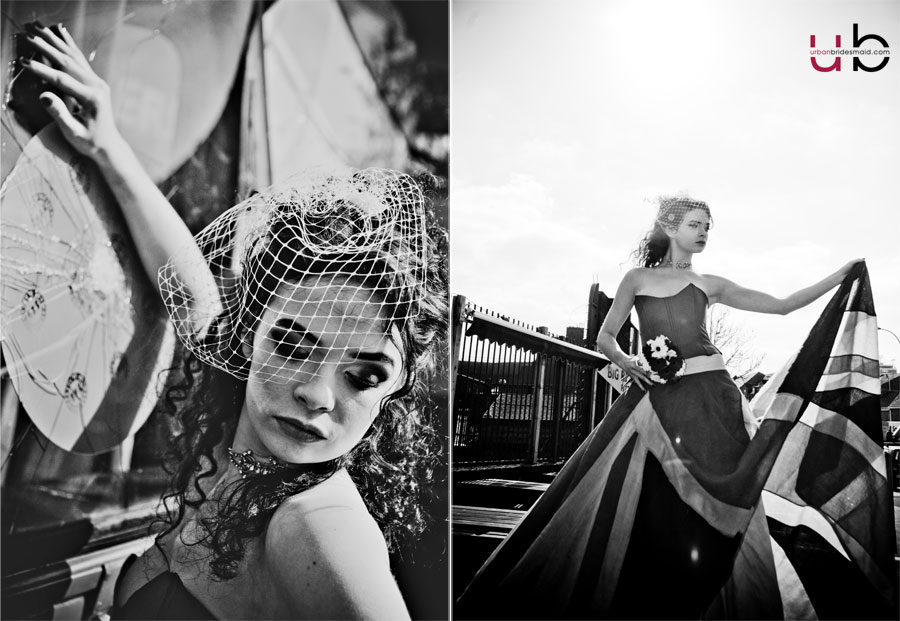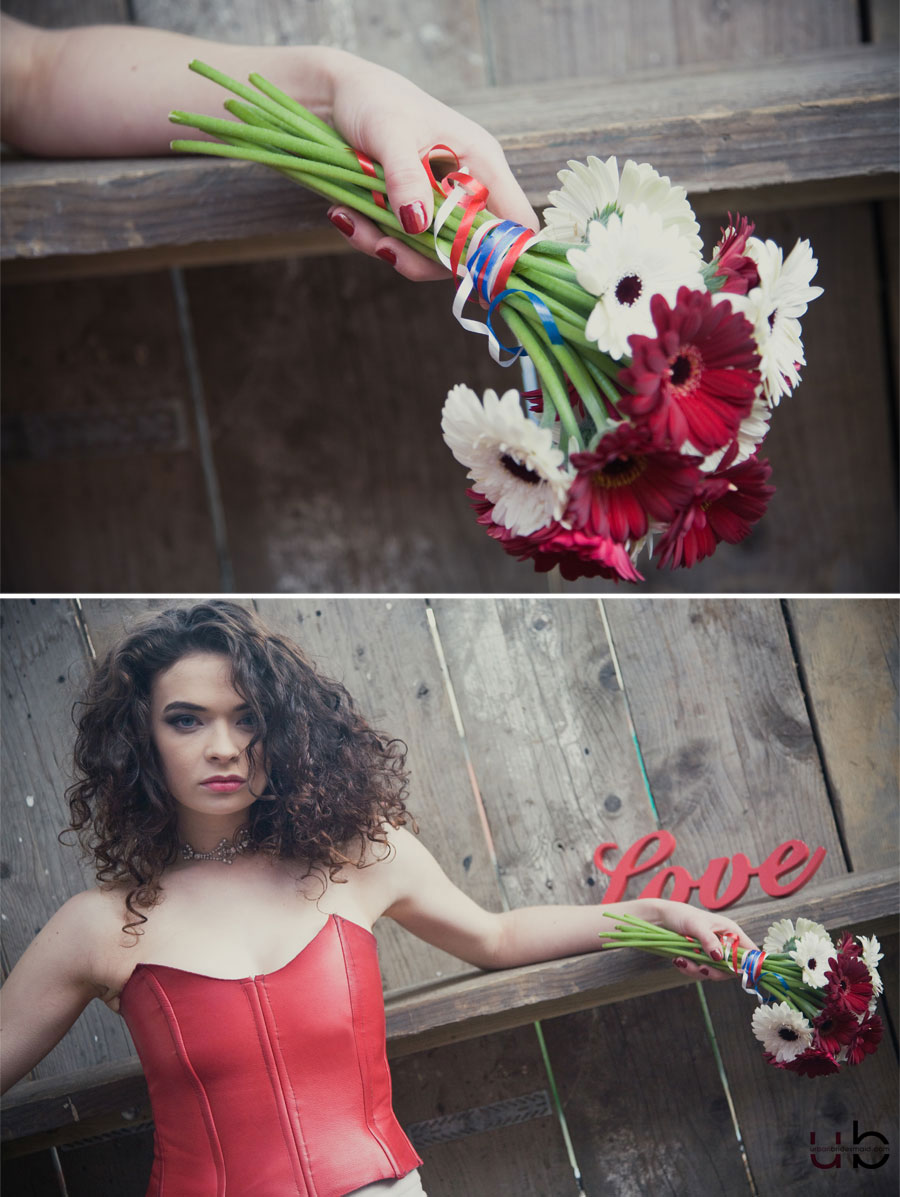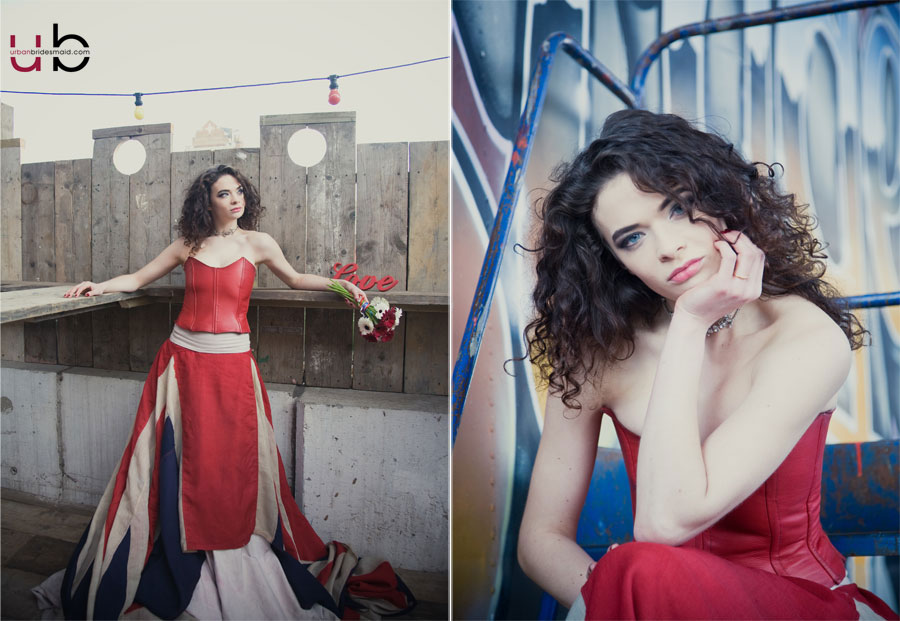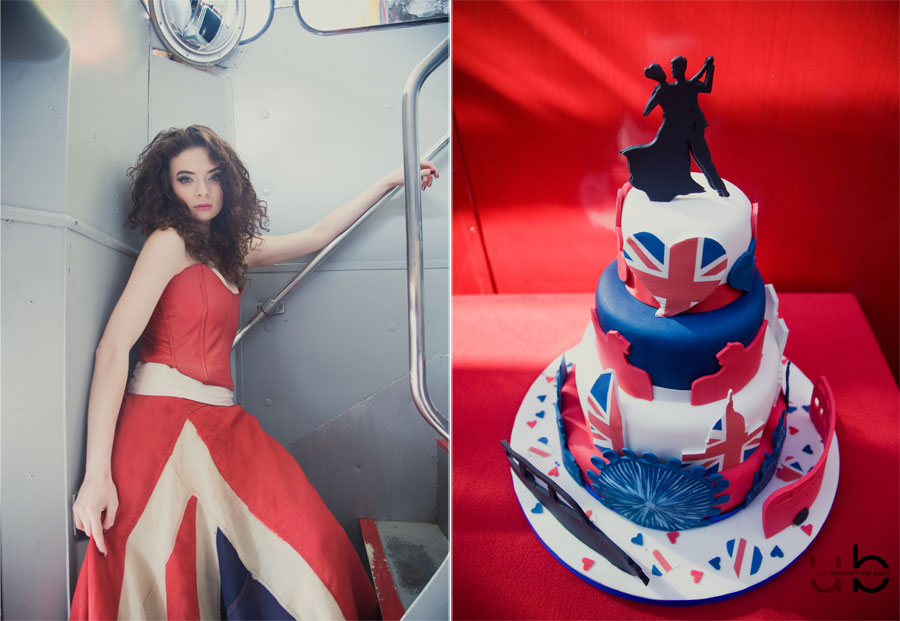 —
The Team!
Other bits and bobs!
The bus badge (belonged to my dad but you can purchase these on ebay and put together on a rosette with a little bit of love and DIY!)
Flowers provided by Cassandra, put together by Jacqueline
Bird Cage Veil: Ebay http://stores.ebay.co.uk/raniandreece
Choker – my own
Shoes – my own wedding ones!
The bus conductor jacket (Jacqueline's own) – a navy pin striped jacket, red top and neck tie completes the look – a different look for your bridesmaids than the usual bridesmaid's dress or reserve the look for your ushers!