Since you loved the last guest post so much, here is another one with some handy planning tips for your wedding ceremony and how a celebrant can help your vows to wow!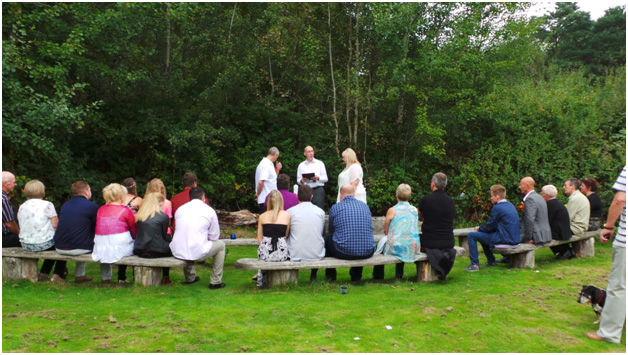 Over to Michael, he is a London based celebrant with a Diploma in Wedding Celebrancy. He is friendly and accessible, passionate to ensure the best possible results for his clients, well-connected with suppliers, excellent presentation skills, and has agreed to share some of his secrets with you!
When planning your wedding (or other events), whatever your budget, you will be thinking about the celebrations afterwards. You may be looking at the location, catering, guests and a great band. But what about the ceremony itself? Doesn't that have to follow a set formula? Absolutely not.
Supposing you don't relish much (or any!) religion in your ceremony? Supposing you want something more than the sterile register office wedding? Then consider a celebrant. He or she will be able to work with you, suggest readings, music and rituals, and help you build exactly the service that you choose.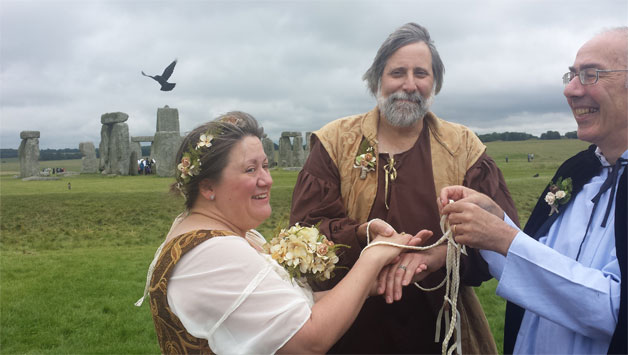 There are three areas to pay special attention to:
Beliefs – you may want to compromise, of course (your parents may be paying for your wedding; you may be a mixed-faith couple etc.), but you only need to include as much religious/spiritual content as YOU WANT. It is your event, after all!
Planning – work together (as a couple) with the celebrant to ensure the rituals you would like are included.
Time – don't underestimate how long it may take to construct the perfect wedding (and that goes for the celebrations too).
To summarise:
Work together as a pair (good practice for your married life!) and decide what you really want for your wedding. Remember it is YOUR day, although be prepared to compromise a little.)
Do work with your celebrant to come up with the ceremony that will be most meaningful.
Start the process early.
Look forward to a most wonderful day!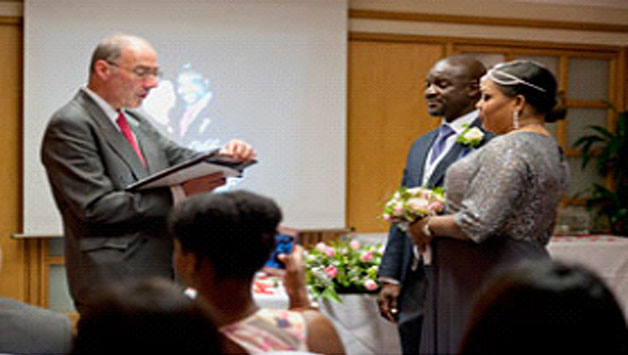 What to look for in selecting a celebrant?
Study the celebrant's website to get a flavour of their offering and personality
Ideally, you want to speak to the Civil Celebrant before you commit. Most importantly, can you relate to them?
Are they flexible? Will they go the extra mile to meet your wishes?
Don't be afraid to ask questions (and quality, rather than cost, should be your number one priority).
Don't forget: this is potentially the biggest day of your life. Ensure it's memorable and meaningful! Thanks Michael, for further help and advice, please contact Michael (07931 538487 – www.vowsthatwow.co.uk).
(Photos copyright: Michael Gordon/Vows That Wow)